Made In Place is currently undertaking its first Passivhaus design project, partnering with BRE Group (Building Research Establishment) to gain certification. This type of build is also known as Passive House. The aim of working to Passivhaus standards is to construct from scratch or refurbish a house in such a way as to substantially reduce fuel bills. In some cases, buildings are made to be completely self-sufficient, so there are no fuel bills at all.
At present we are retrofitting a client's house. It is a 1970s building and we aim to make it much more ecological and economical. Furthermore, the property should be peaceful once the refurbishment is completed. Due to the level of insulation, a Passivhaus is usually a quiet house – some people have described them as "serene".
Using the minimum amount of energy, a comfortable living environment should be created. Come summer or winter, rain or shine, a Passivhaus should be a pleasant place to be in all year round, without using much energy for heating or cooling. For this project we are following the energy standards stipulated by the Passivhaus Institut (Passive House Institute) in Germany, which was founded by Wolfgang Feist.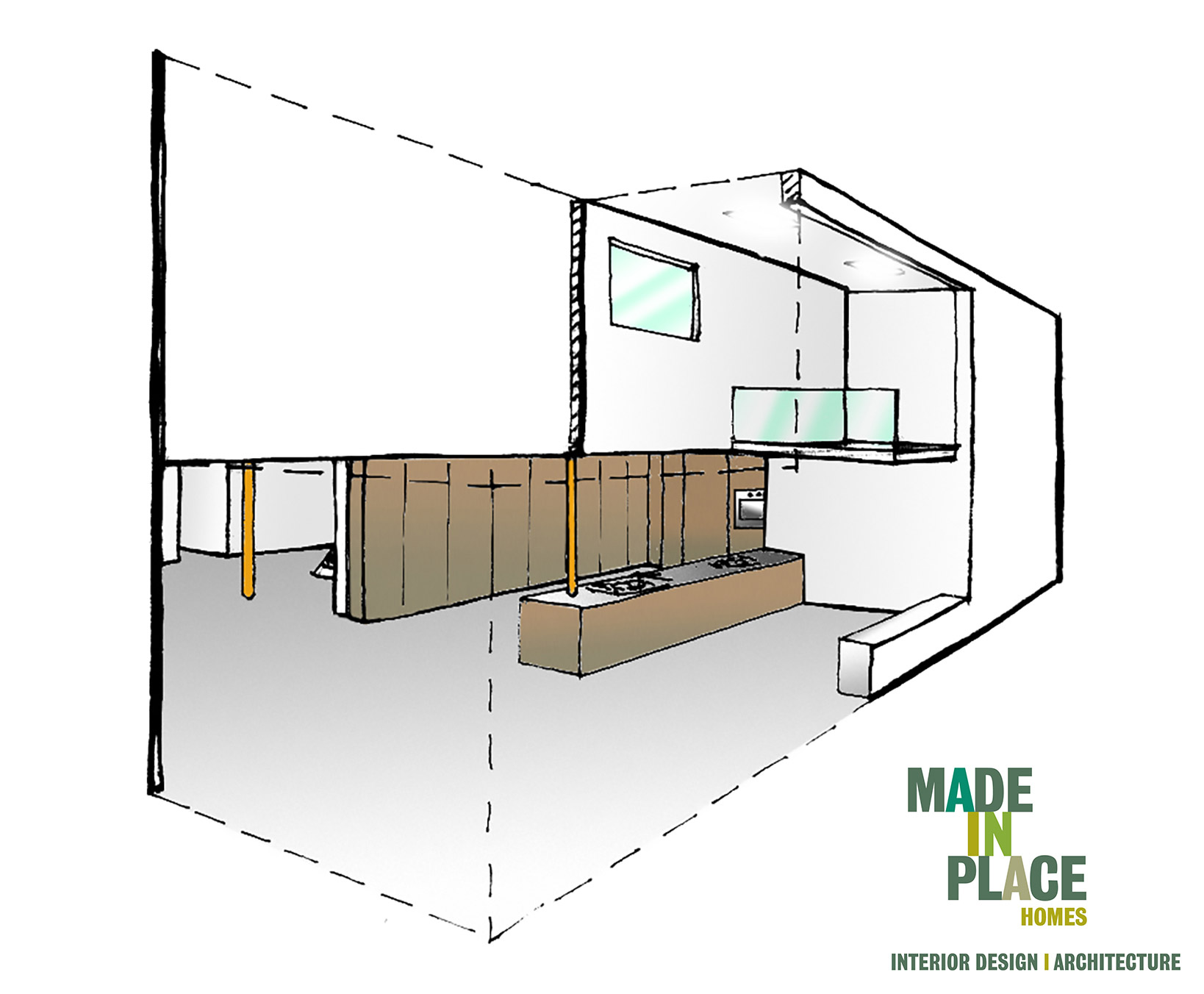 The Passivhaus Trust – an independent, non-profit organisation supporting the adoption of the Passivhaus standard and methodology in Britain – has the standards listed on its website. The authority's refurbishment standards are as follows:
A maximum space heating and cooling demand of less than 25 kWh/m2/year or a maximum heating and cooling load of 10W/m2.
A maximum total primary energy demand of 120 kWh/m2/year plus heat load factor.
An air change rate of no more than 1.0 air changes per hour at 50 pascals.
Meticulously redesigning this 1970s home, we are focusing on brilliant insulation, airtight windows and doors, and on utilising sunlight as much as possible to create the desired effect. On top of all this, we are also extending the property. Here at Made In Place, we believe that building a house to these standards is the best answer to overcoming resource squandering and fuel poverty. The rules are simple and robust, and by adding green technology (such as the photovoltaics and heat pumps we'll be adding in this project), these types of homes could be unbeatable in the reduction of people's carbon footprints, and their gas and electricity bills.
The house is oriented east/west rather that south facing as Passivhaus prefers, however, as this is a retrofit, it should not pose too many problems that cannot be overcome. Planning approval and funding is in place, and work is due to start very soon. The home owner is looking forward to seeing the changes made to his home. His history with the property stretches back to his childhood when he actually helped with its construction.
He states, "I actually had a Saturday job working for one of the carpenters knocking in nails and filling the holes, and I worked on this house. I would have been ten or eleven and had a milk crate to stand on to reach the tops of the doorframes". Perhaps he'll be able to help out on a few tasks during the retrofit – no milk crate needed this time around.